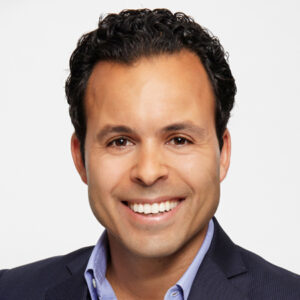 Andrew Nikou is the founder, Chief Executive Officer and Managing Partner of OpenGate Capital, a Los Angeles-based private buyout firm with offices in Paris, France. Mr. Nikou formed OpenGate in 2005 with his own capital to acquire his first company, and the vision of creating customized and innovative solutions that act as a force multiplier for lower-to-middle market companies to realize their full potential.
As he continued acquiring businesses after 2005, he also built a team of M&A professionals, and established the firm's presence across the U.S., Europe and Latin America. Many of the businesses acquired during OpenGate's pre-fund period as well as those done through its institutional funds, have been from large, global corporations such as Stanley Black & Decker, Saint-Gobain, Umicore, Axiall Corporation, Wolseley PLC, Deutsche Telekom Capital Partners, and several others throughout North America, Western Europe, and Latin America.
Today, OpenGate has over $1 billion in assets under management, and over 50 professionals who have completed more than 50 transactions for OpenGate.
Nikou is Board Member of the XPRIZE Foundation's Innovation Board, an educational nonprofit organization whose mission is to bring about radical breakthroughs for the benefit of humanity. Nikou is also on the Board of Overseers at The Hammer Museum, a board member of YELLOW and MobLab, as well as a Future Astronaut at Virgin Galactic.
Nikou has received several accolades and awards including: "Top 40 Under 40" M&A executive by The M&A Advisor in 2012, "Private Equity Wiz" by the International Business Times (2011), "Top Dealmaker" in 2010 by Mergers & Acquisitions and, OpenGate was named of the "Fastest Growing," and "Largest Private Companies" by the LA Business Journal in 2012.