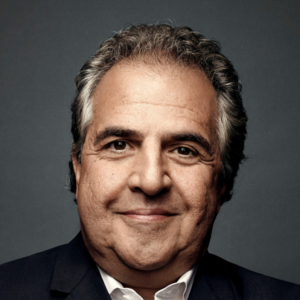 James Gianopulos worked as Chairman and Chief Executive Officer of Paramount Pictures, a role he assumed in April 2017 until his departure in September 2021. Gianopulos has been involved in the evolution of new entertainment media and technologies for more than 30 years, and has been recognized as an industry leader.
In its first year under Gianopulos's leadership, Paramount garnered its biggest hit since 2016 with the critically acclaimed A Quiet Place, which opened at #1 to $50.2 million and earned over $130 million during its first three weeks at the box office. In the summer of 2018, Gianopulos oversaw the release of Mission: Impossible-Fallout, the 6th installment of the series, and the franchise's highest-earning with over $791 million in worldwide box office. In 2019, Paramount saw the successful releases of several films, including Rocketman, which received wide critical acclaim and has grossed nearly $200 million worldwide to-date. Prior to joining Paramount, Gianopulos served as the Chairman and CEO of Twentieth Century Fox from 2000 to September 2016. In this role, he oversaw all feature film production, marketing, and global distribution of film and television content in all media. During his time as Chairman and CEO of Fox, the studio had its most profitable years ever, and in 2014, Twentieth Century Fox broke the all-time industry global box-office record, earning more than $5.5 billion.
From 2009 to 2012, Gianopulos also oversaw Fox Television Studios. He served as President of Twentieth Century Fox International from 1994 to 2000. From 1992 to 1994 he served as Fox's President of International Television and Home Entertainment. Before joining Twentieth Century Fox, Gianopulos held senior management positions at Paramount and Columbia Pictures from 1981 to 1992, following his career as an attorney specializing in entertainment. Gianopulos is a Governor of the Academy of Motion Picture Arts & Sciences, a member of the Board of the USC School of Cinematic Arts as well as a Trustee of the American Film Institute. He is involved in a number of civic and philanthropic activities, including serving as Chairman of the Motion Picture & Television Fund, serving on the National Entertainment Advisory Council for the Anti-Defamation League, and is a member of the Board of the X-Prize Foundation. He is also a member of the Board of Trustees of the Simon Wiesenthal Center, which in 2013 bestowed Gianopulos with its highest honor, The Humanitarian Award.
Gianopulos attended the master's program at the New York University School of Law, the Fordham School of Law (Juris Doctor, 1976) and Boston University (BA, 1973).